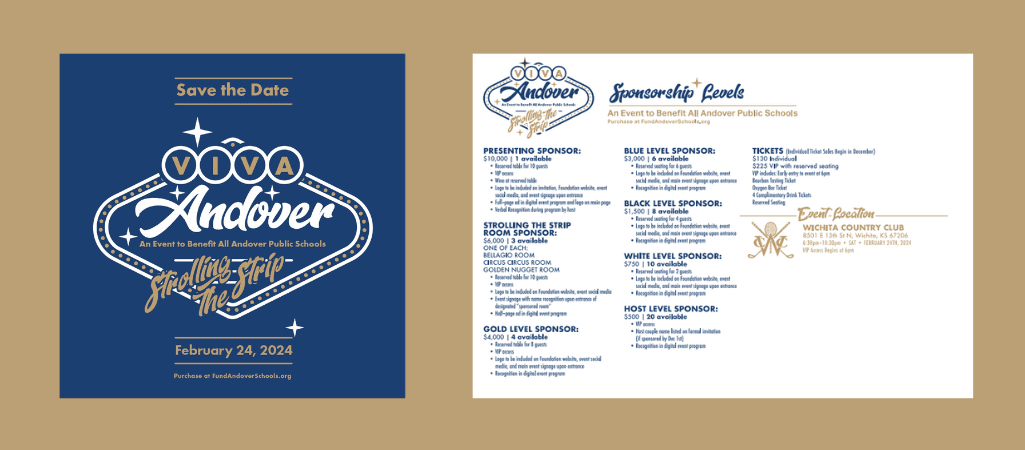 Dear Andover Public School Supporters,
The Foundation for Andover Schools is thrilled to again host our annual "Viva Andover" fundraising event!  On February 24th, 2024, join us for this festive and fulfilling celebration as an event sponsor or attendee.  We'll enjoy an evening at Wichita Country Club, "Strolling the Strip" in multiple rooms with added entertainment, casino games and expanded food selections.
This year our goal is to raise $175,000 so we may continue to provide classroom tools, instructional programs, new technology and other needed educational activities and recognition, to support Andover Public Schools as "best in class" education.  You will play a vital role in making this possible!
No other investment yields as great a return as the investment in education and a partnership with our community.
Utilize the link above for more information on detailed sponsorship levels and benefits for your review.  Purchase today!
Thank you for your time and consideration.  We look forward to partnering with you to make a difference!